YAMATIC Professional Vertical 7/8" Shaft Pressure Washer Pump, Rear Outlet

Endless Power Washing
Direct drive vertical axial pump fits vertical 7/8" shaft power washer, and most vertical engine at 6.5 ~ 7 hp (208 ~ 220cc), Rear Outlet.
NOTE:
This pump will not fit pressure washer with idle down feature
Brass Head Professional Version
Vertical 7/8" Shaft (Rear Outlet)
Easy Start Model
Max 200 hours Running Time
Working Pressure: 2900 to 3200 PSI 2.5GPM
From the main center shaft to each mounting bolt is 4 inches, From center to center spacing between mounting bolts is 7 and 11/16 inches, 6 and 3/16 inches, 6, and 7/16 inches.
Compatible with 7/8" Vertical Shaft pressure washer pumps & Engine Up to 3300 PSI, Rear Outlet
Simpson: MSV3024
Husky: HU80722
Homelite: UT80432A, UT80432, UT80993, (please know that it may require spacers / longer bolts to mount the pump to the engine)
Black Max: BM80913A, BM80913
PowerStroke: PS80944, PS80979, PS80945, PS80950
Troy Bilt: 020207, 020375
Honda: GCV190
Ryobi: RY80930
NOTE:
As this pump won't necessarily fit every model, Please do check the Installation dimensions or confirm with us.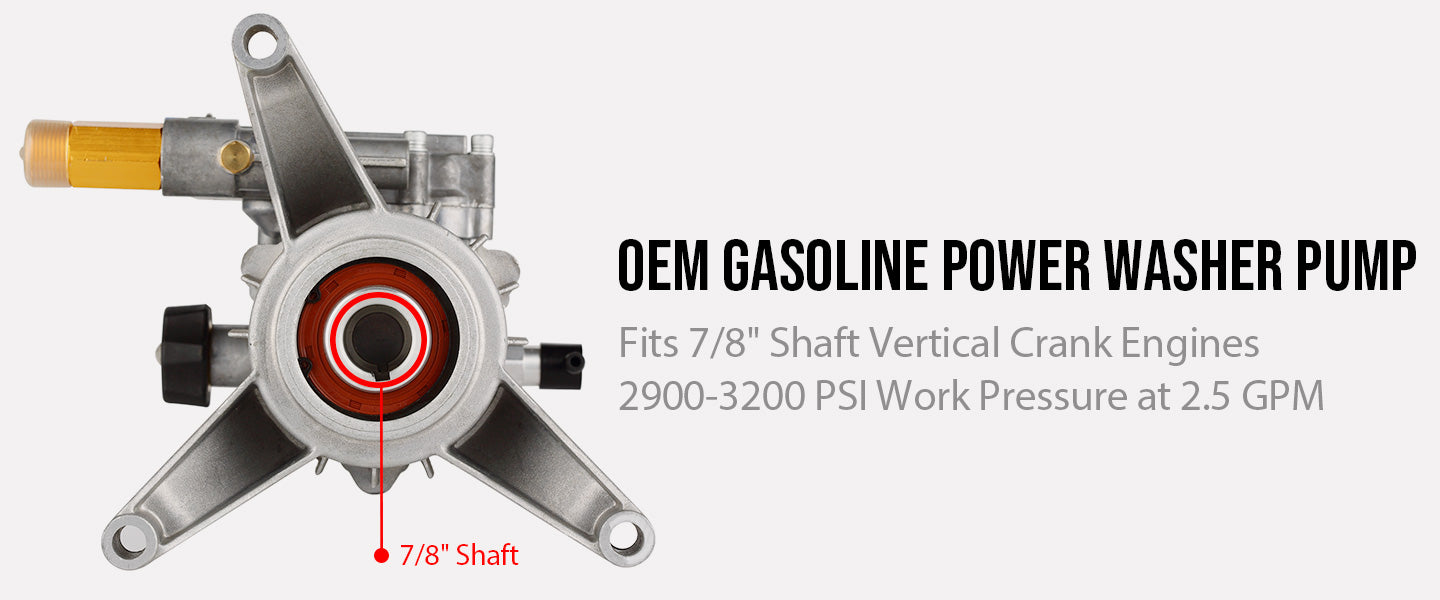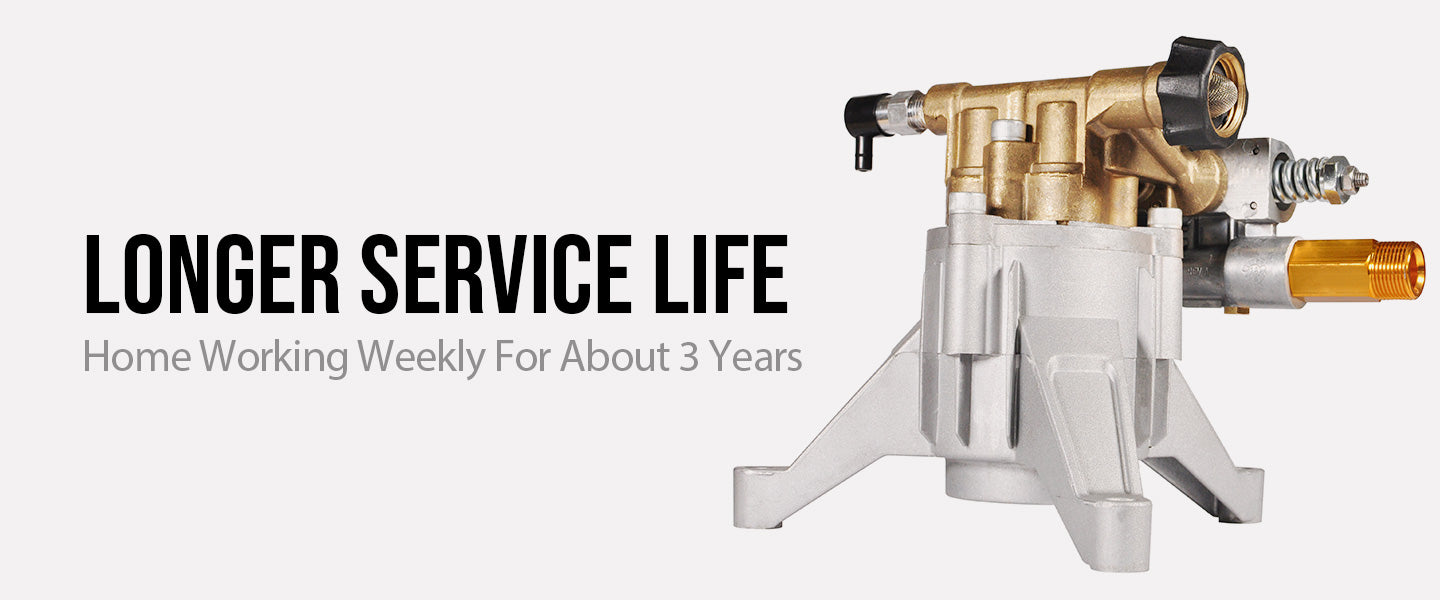 Shipping policy
We provide customers with a policy of free shipping.
Free Shipping: 3-5 business day
Expedited Shipping:1-2 business day
Additional shipping options are also available through our website. If you choose to expedite your shipment, shipping fees will apply.

When your order ships we will notify you via email. If your order is over 150 pounds, a carrier will contact you by phone to schedule delivery. Be sure to reach out to us if anything seems unusual with the progress of your shipment.

Our free standard shipping offer is available in the contiguous United States only. Orders shipped to Alaska, Hawaii, Puerto Rico, or international addresses do not qualify. Shipping provider for standard shipping is selected at YAMATIC's discretion.
Returns Policy
YAMATIC POWER CENTER Products is committed to building quality and reliable tools that provide dependability for years to come. Our return policy is consistent with this dedication to quality, If you are not completely satisfied with your purchase at our website, you may return those items within 30 days of receiving your shipment to receive a full refund or receive an Instant Credit (up to you). So long as it is not broken or damaged as a result of using it.
After we receive your returned item, we will notify you that we have received it and inspect it to ensure that it is not broken or damaged. Once we have confirmed that the item is not broken or damaged and is in acceptable condition, we will issue your refund. Your refund should process within 1-3 business days.
After 30 days, if you have any questions, please contact us directly.
yamaticpower@gmail.com

*A return shipping fee will not be deducted if you are returning damaged, defective products or if an item shipped to you incorrectly.
Address:4471 Rowland Ave, EL Monte CL 91731, US